Live Blood Cell Analysis Course
INTRODUCTION
In clinics across North America, health professionals are using Nutritional Microscopy to educate clients and motivate awareness of nutritional and lifestyle deficiencies and excesses. For the first time, clients can see with their own eyes what their bodies are doing. Nutritional Microscopy lets clients see first-hand evidence of their nutritional needs. The demonstration and education provided by a trained Nutritional Microscopist helps build trust and rapport.
COURSE DESCRIPTION
A live cell demonstration involves placing a drop of blood from your fingertip under a microscope that is connected to a TV screen monitor.
Students will be observing the characteristics and activities of cells and other elements of blood which provide a clear, graphic, live picture of the state of health. Pre-symptomatic imbalances can be spotted, and unhealthy outcomes prevented. Students learn to provide a summary of findings and make recommendations for correcting imbalances and enhancing wellness and performance.
You will learn how to operate a microscope and practice on live clients.
COURSE DETAILS
Course materials are provided and will include extensive details as well as illustrations and power point presentation. A certificate will be issued upon successful completion of the program. Class sizes are kept to a maximum of 2 students and are completed in 1 (one) day and typically run from 9.30 am to 5.00 pm (times may vary). Larger group classes run for two days. One-on-One can be available at no additional cost only if the scheduled dates are not convenient for you.
NOTE: Light Refreshments will be provided. Lunch is NOT included
TIME ON THE MICROSCOPES:
With lots of time for hands-on-training, we encourage students to invite volunteers (friends & family) to get tested at no charge.
INDUSTRY EXPERTS:
An industry expert in microscopy will be attending the course to demonstrate the different options that are available for microscopes. Peter Bittner is a leading expert on microscopes, and we are delighted to have him attend our course and provide his insights.
MENTORSHIP:
Students are given the opportunity to "shadow" the instructors while they perform the Live Cell Microscopy on real clients.
COURSE FEES
The cost of the course is $1,050.00+HST in Canadian dollars. A $200 deposit is due with application and the balance due in full on 30 days prior to the course start date.
Course materials and quick-start kit with color pictures/posters are included.
COURSE DURATION:
This program is one (1) day in length and runs from 9.30 a.m. to 4.30 p.m. and typically held on a weekend (Saturday/Sunday). If the set course dates don't work for you, one-on-one training may be available at no extra cost. However, if more than two students are attending, the course may run one for two (2) days.
COURSE DATES 2022
September 24, 2022

September 25, 2022

October 29, 2022

October 30, 2022

February 19, 2023
May 14, 2023
June 18, 2023
August 13, 2023
October 15, 2023
LOCATION
To get you started, simply fill out the attached application
form
, send in your $200.00 deposit by EFT to the above-noted email address, and receive your course outline.
We are excited to work with you! Get ready for an exciting career in Nutritional Microscopy!
COURSE OUTLINE
INTRODUCTIONS AND WELCOME
History of Microscopy
Microscope
Basic Microscope Overview
Darkfield vs. Phase Contrast
Microscope Set-up – Live Blood
Microscope Set-up – Dry Blood
Capillary Puncture
Proper Puncture Procedure
Taking a blood specimen
Does NOT include certification for "Capillary Puncture"
Blood Never Lies (Ted Aloisio)
Live Cell Microscopy Overview
Blood Basics
White Cells
Red Cells
Dry Blood Cell Analysis
Microscope Setup
Chart – Dry Blood Samples
Ring Overview
Live Blood Interpretations
Videos with real samples of different sightings
Blood Grouping
Research
Forms/Samples
Startup Costs / Suppliers list / Waiver/Intake Samples
INSTRUCTORS
Taught by Mary Taylor, this introductory course will give you valuable insight into the fascinating world of microscopy in both Phase Contrast and Darkfield. Students receive a certificate of completion upon successful completion of the program. It is with deep regret that we announced the passing of Ted Aloisio in March of 2021. He will be missed. Joining our team is microscope expert Peter Bittner.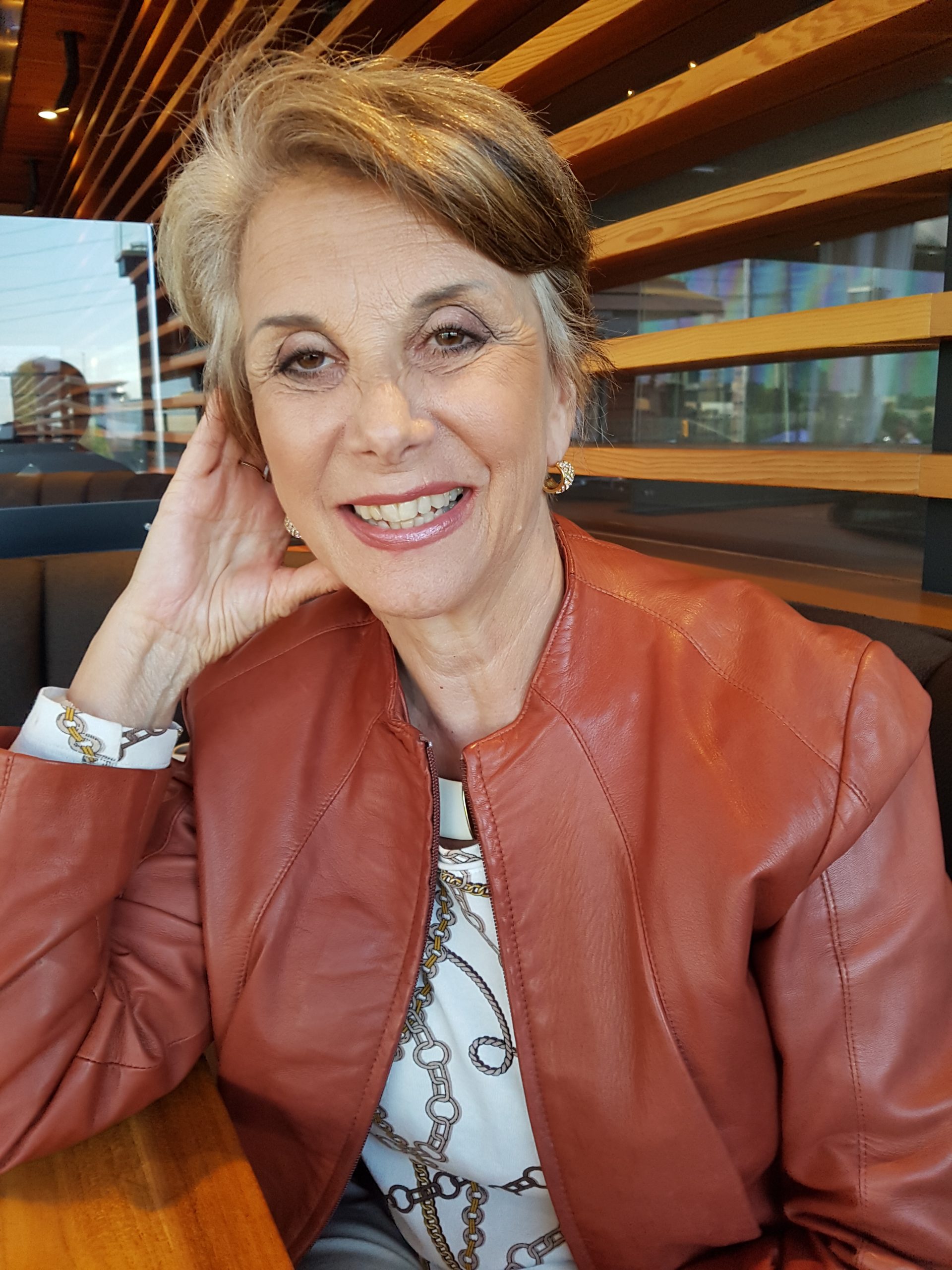 ABOUT MARY TAYLOR:
Mary used to dread the annual return of her hay fever symptoms: runny nose, itchy eyes, flu-like body pains and breathing difficulties. After trying a series of unsuccessful traditional medical solutions, Mary found that a regimen of colon cleanses significantly reduced her symptoms. Two years of study convinced her of the tremendous natural health potential of Colonic Hydrotherapy. Mary became a certified Colon Therapist and founded Vitality Source Internal Cleanse and Detox Studio shortly thereafter.
Ever on the lookout for new ways to enhance her clients' health, Mary added Live Cell Microscopy to her services along with being certified as a Digestive Care Advisor through Renew Life Canada. She is the founder of the Canadian School of Colon Therapy, offering a detailed training course, and co-founded the Canadian Association of Colon Therapists. Mary regularly entertains and educates at public forums and trade-show events with her educational and fun-filled speaking presentation, The Scoop on Poop.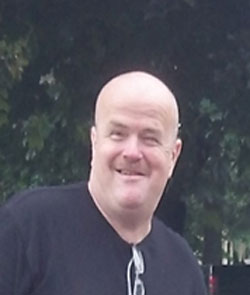 ABOUT PETER BITTNER:
As President of Microserve, Peter started his business in 1980 in Germany. He provides services in Ontario primarily at hospitals universities, labs, and medical facilities. He is a master with microscopes providing repairs, service and sales and ensures that they are validated for Ontario inspections. He is amongst the selected few certified to do preliminary inspections on select equipment for the Ontario Medical Association. Peter is at the top of that list as a who's-who to call when you need a licenced technician – He's your man! Whether you purchased new or used equipment, any microscope our students purchase would be certified because the work is carried out by a certified technician.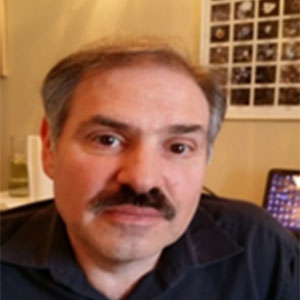 TED ALOISIO:
August 16, 1963-March 2, 2021
It is with deep, profound sadness that the family of Teddy Aloisio announces his unexpected passing on Tuesday March 2, 2021, at the young age of 57He was well respected in the industry as an expert in this field and will be sorely missed!
REGISTER TODAY!
This course is offered by the Canadian School of Colon Hydrotherapy. Click Here for more information & to register.
For more information or to register for this course call:
Mary Taylor Tel: 416-291-4437
info@coloniccoursecanada.com
Location
346 Newkirk Rd Unit 9, Richmond Hill, ON L4C 0A9
Closed. We are not accepting any new clients at this time.