Live Blood Cell Analysis Course
INTRODUCTION
In clinics across Canada and the United States health professionals are using Nutritional Microscopy to educate clients and motivate awareness of nutritional and lifestyle deficiencies and excesses. For the first time, clients can see with their own eyes what their bodies are doing. Nutritional Microscopy lets clients see first-hand evidence of their nutritional needs. The demonstration and education provided by a trained Nutritional Microscopist helps build trust and rapport.
NEXT COURSE DATE:
February 21, 22, 2020
Course materials are provided and will include extensive details as well as illustrations and power point presentation. A certificate will be issued upon completion.
The course will run on Friday, Saturday and Sunday from 10 am to 6 pm.
COURSE CONTENT
Legal issues of microscopy
Legal issues of nutritional counselling
Basic microscope setup
Hands on technique
pH regulatory system
Video presentation
Historic perspective
Pleomorphic theory
Phase Contrast and Darkfield Applications
 COURSE OUTLINE
INTRODUCTIONS AND WELCOME:
HISTORY:
 A thorough discussion – what is Live Cell Microscopy?
We will be delving into the origins and history
LIVE CELL CONDITIONS:
Various parts of the blood picture
Red blood cells, white blood cells, plasma and other elements.
Underlying causes of illness
The cells are viewed in both darkfield and phase contrast settings
USING MICROSCOPY IN YOUR PRACTICE:
Making recommendations to your clients
Products and protocols
Marketing your business
EQUIPMENT:
Microscope basics
The various components
Set-up and dismantling
Adjustment in all modes of the microscope (brightfield, darkfield, phase contrast)
Slide preparation
Oil objectives
TIME ON THE MICROSCOPES:
Here we begin the hands on training. Working in groups of 2, students can begin to assess their blood and the blood of other students
CONCLUSION:
This is the part of the course where you get your questions answered. We tie all the concepts together and discuss the mentor program.
INSTRUCTORS
Taught by Ted Aloisio and Mary Taylor, this course will give you valuable insight into the fascinating world of microscopy in both Phase Contrast and Darkfield. Ted Aloisio works exclusively with phase contrast and Mary Taylor will provide an introduction to darkfield.

ABOUT TED ALOISIO:
Ted Aloisio has been performing Live Cell Microscopy demonstrations for over 15 years. He was trained in the United States at Biomedx Naturopathic Educators in 2000 and is considered to be the foremost authority on the practical application of Live Cell Microscopy, Ted has performed over 40,000 sessions. He has authored three books including the best seller Blood Never Lies. He has a university degree from York University in Toronto and lectures extensively throughout Canada and the U.S. Ted is the director of Veritas Health Institute and has trained hundreds of students in the Live Cell Microscopy field. He is well respected in the industry as an expert in this field.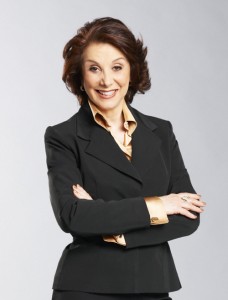 ABOUT MARY TAYLOR 
Mary used to dread the annual return of her hay fever symptoms: runny nose, itchy eyes, flu-like body pains and breathing difficulties. After trying a series of unsuccessful traditional medical solutions, Mary found that a regimen of colon cleanses significantly reduced her symptoms. Two years of study convinced her of the tremendous natural health potential of Colon Hydrotherapy. Mary became a certified Colon Therapist and founded Vitality Source Internal Cleanse and Detox Studio shortly thereafter.
Ever on the lookout for new ways to enhance her clients' health, Mary has added Live Cell Microscopy to her services, a technique that provides instant microscopic images of the cells, and permits an analysis of potential health concerns. Mary was certified as a Digestive Care Advisor through Renew Life Canada. You can find her performing the Microscopy service at health food stores and clinics throughout the Greater Toronto area.
Last year was a busy one for Mary. She launched the Canadian School of Colon Therapy, offering a detailed seven-day training course, and co-founded the Canadian Association of Colon Therapists. Mary regularly entertains and educates at public forums and trade-show events with her educational and fun-filled speaking presentation, The Scoop on Poop.
COURSE FEES
The cost of the course is $995.00 Canadian plus HST.  A $200 deposit is due with application and the balance due in full on the first day of class.
Students wanting to repeat the course as a refresher will be given special consideration.
Payments can be paid in full with Cash, cheque, EFT, Interact Debit, Visa or MasterCard
BONUS: Included with the three-day course, you have the option of participating in a mentoring period where you can sit side-by side with the instructors and watch them perform actual sessions. This will add to your formal training immensely.
EARLY BIRD SPECIAL
With a $200 deposit paid on or 60 days prior to your course start date, you will receive a $50 discount if paid by cash, cheque, or EFT.
LOCATION
The course will be held in Toronto. The location will be announced 30 days prior to the commencement of the course.
REGISTER TODAY!
 For more information or to register for this course call:
Ted Aloisio Tel: 416-454-8918                               Mary Taylor Tel: 416-291-4437
veritashealth@netscape.net                                  info@vitalitysourcestudio.com
Location
2351 Kennedy Road, Unit 126, Scarborough, ON. M1T3G9
Evenings & weekends available by appointment.
Let's Talk!
Call 416-291-4437 or e-mail me today!
Offering Colon Hydrotherapy services with the highest of standards for colonics in Toronto