The Scoop On Poop Blog
With Mary Taylor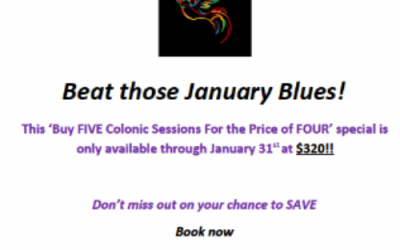 Fed up with January already, start 2016 off on the right foot with our 'Buy FIVE Colonic Sessions For The Price Of FOUR' Special. To avail of this offer, please contact Vitality Source Studio.
read more
Location
346 Newkirk Rd Unit 9, Richmond Hill, ON L4C 0A9
Closed. We are not accepting any new clients at this time.